The original intention is square inch, and the ingenuity is close at hand
Xinhui company has a modern workshop of more than 30,000 square meters, an annual output of 16,000 tons of polyurethane adhesives and a fully automatic polyurethane resin production workshop, as well as a high-quality excellent workforce composed of more than 100 doctors, masters, and college students. , with an annual sales value of 250 million yuan.
In 2017, Xinhui Company seized the favorable opportunity of the national industrial policy to transform into the environmental protection industry, and took the lead in the whole industry to put into operation a water-based PU production workshop with an annual output of 15,000 tons. In 2018, Xinhui invested in Gaoping Chemical Park, Sanjiao Town, Zhongshan City. The construction of a new intelligent production base with a plant area of 30,000 square meters will lay a solid foundation for healthy, sustainable, long-term and rapid development in the future.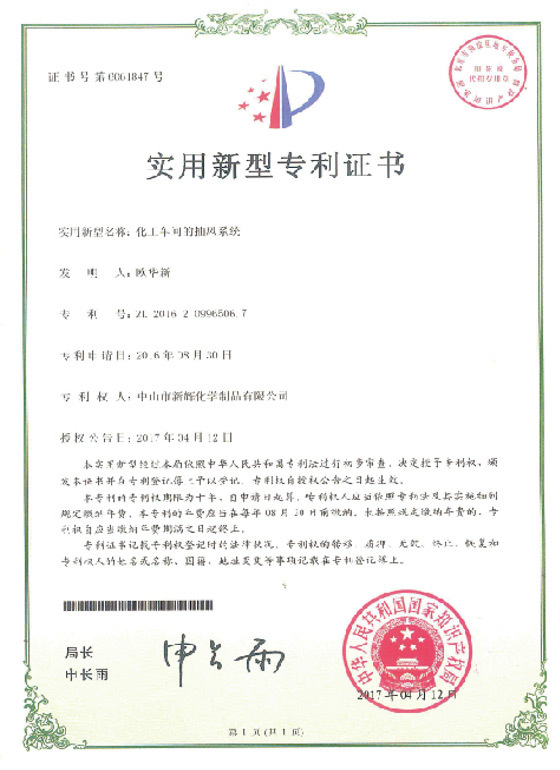 Exhaust series for chemical workshop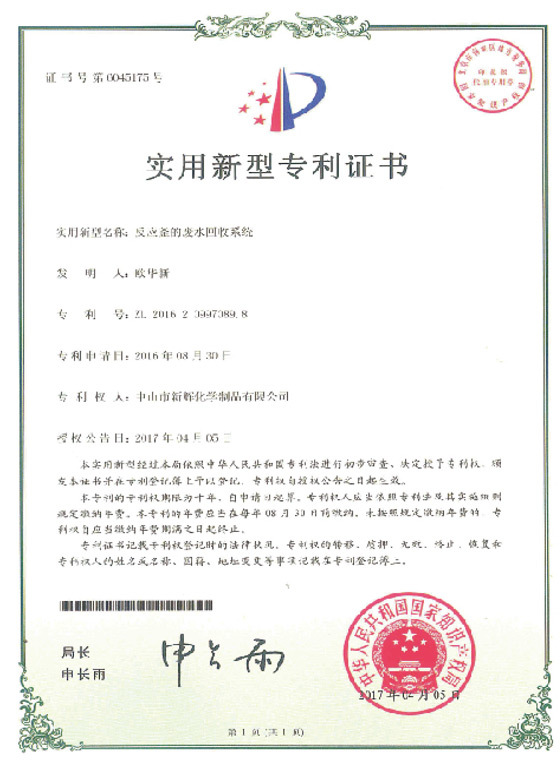 Wastewater recovery system for reactors
Invention patent of alcohol water soluble polyurethane resin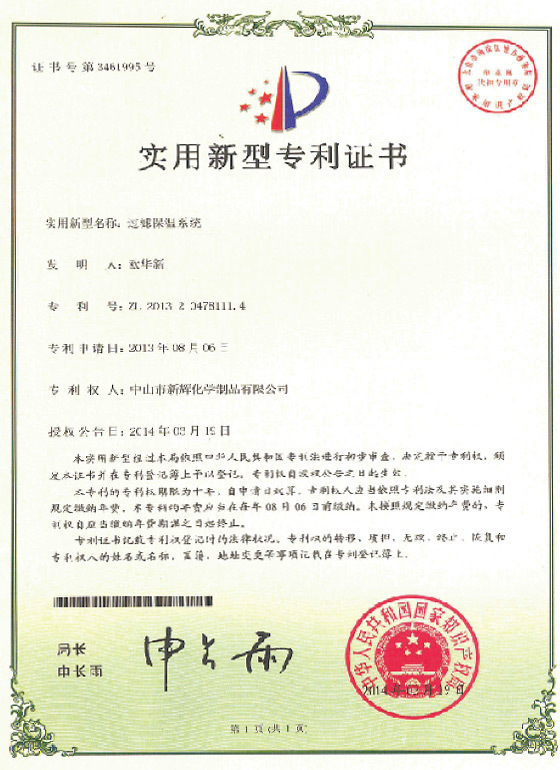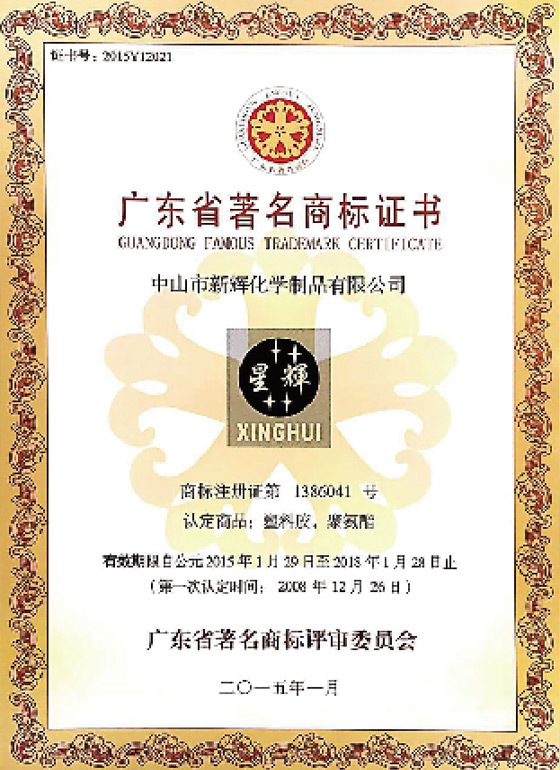 Guangdong famous trademark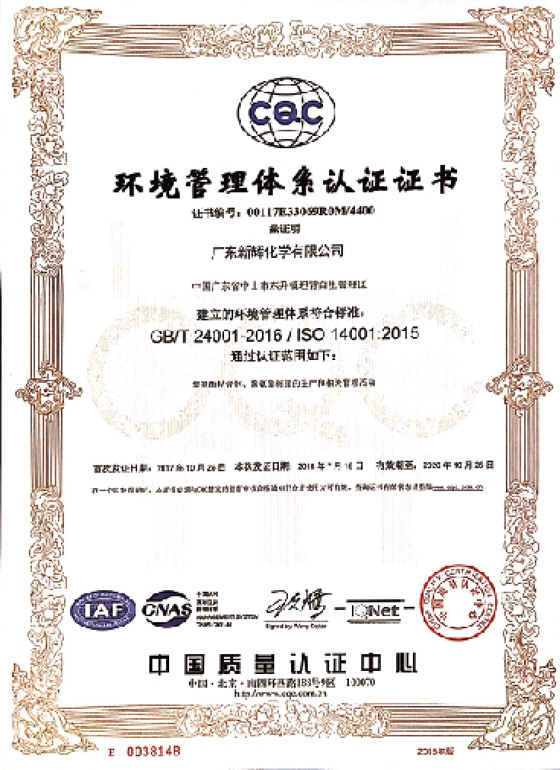 Quality management system certification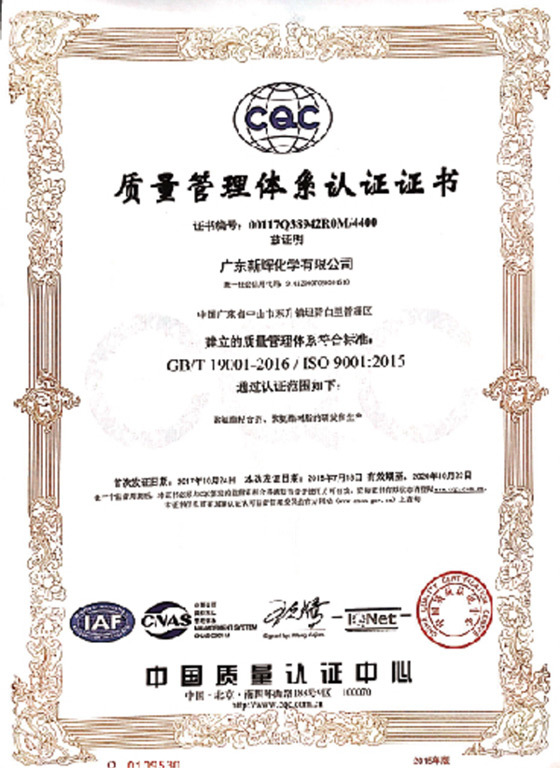 Environmental Management System Certification